Good Morning everybody! Just dropping by to share my latest doll...
This doll was made for the upcoming Nibblefest Art Contest, the theme is Angels & Demons.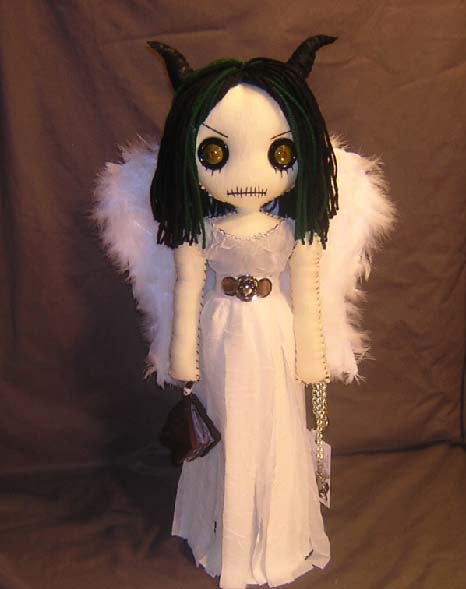 She's 22 inches tall, completely hand stitched, and carrying a little book of the dead and a chained cross.
There are lots of detailed pictures in my
Blog
.
Visit my Website!