Happy Hour Giclee Prints by PMILLER
Visit
www.millermodernart.com
to see all our new products. Drop us a note if you have questions or comments!
Limited Edition Giclee is hand embelished, signed and numbered by me. It is 11 x 14 and can be presented either mounted or rolled. Please allow 2 weeks for shipping because of the customization. Certificate of Authenticity, Artist Bio and Current Gallery List Price Included. Here are a few examples of what we have available:
"Happy Hour"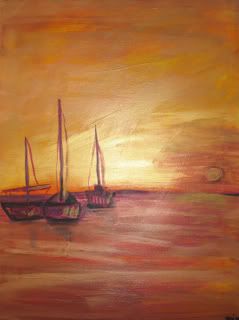 "A Magical Happy Hour"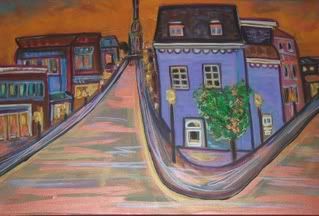 Inspiration: I love little towns and water scenes. Sunset or "happy hour" is my favorite time of day. Happy Hour is when you begin to feel at peace, kick your feet up, sip wine and enjoy the beauty of a transition into night. My Happy Hour Series is hypnotic because as the day transitions into evening, these paintings go from light airy gold into deep rich copper. Each painting has layers of colors and metallic giving it a textured feeling of depth and detail.